For whatever reason, finding summer tops, that aren't simply tee shirts, are the hardest thing for me to find for my summer wardrobe.
I spend a lot of time scooting around online looking for simple and stylish summer tops to pair with my cropped jeans and denim skirts.
I've found quite a few this season (maybe because I've been on my computer A LOT given the pandemic) and many of you have asked about some of the tops that I've worn in my social media posts and on the TODAY show.
So here's a collection of simple and stylish summer tops I own and others that I think look super cute…plus I added a few other shopping "finds" that I love at the bottom of the post! Click on the highlighted description to see more information about these items.
*This post contains affiliate links.
Stylish For Summer
So let's start with one of my favorite finds from Target.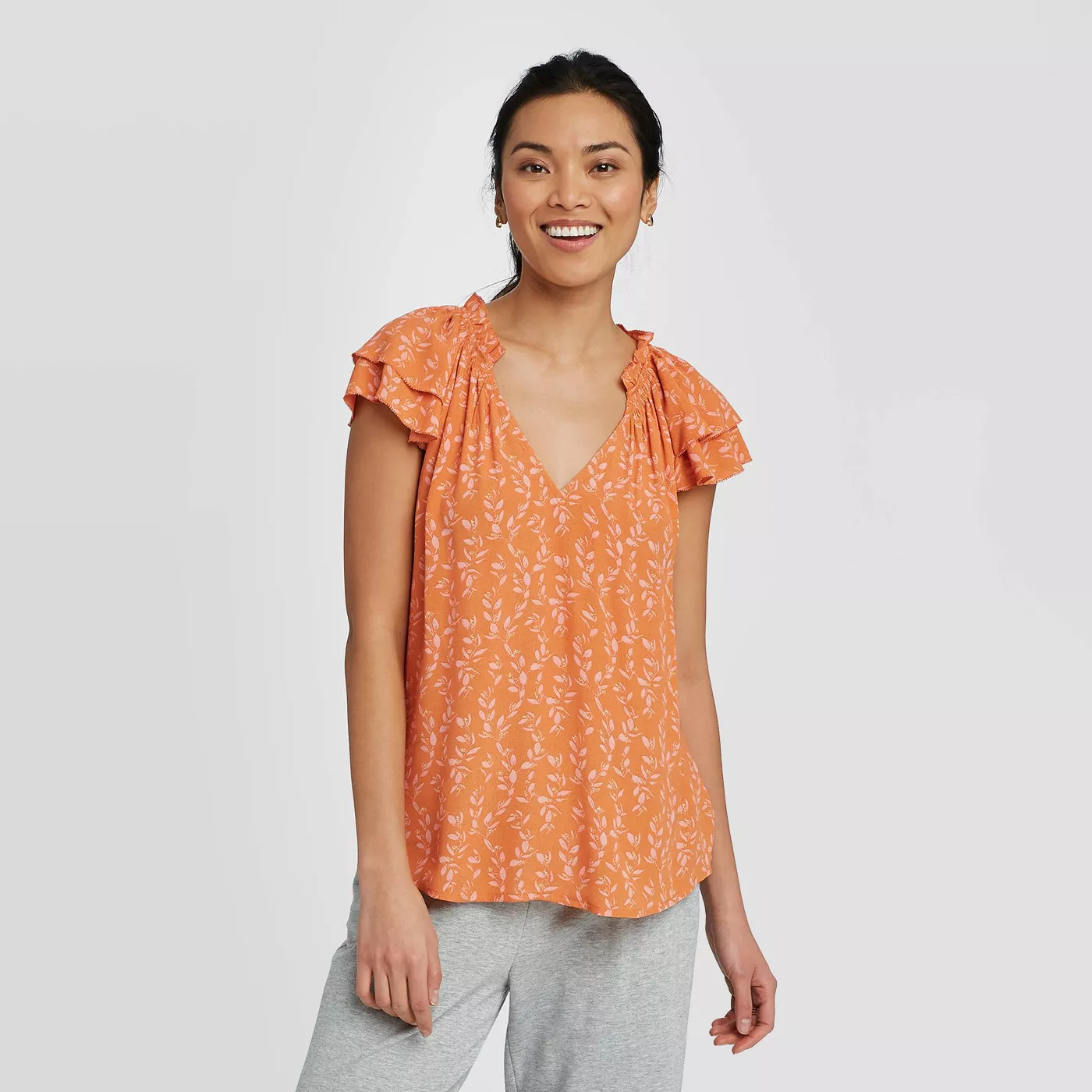 This sun washed orange colored flutter sleeve top has quickly become a go to for me. It comes in several colors and patterns. As you'll soon see, I kind of have a thing for summer tops with flutter sleeves. I think it runs a little big, so definitely don't go up a size.
TEE it up!
I'm a self confessed tee shirt lover. They're easy. They're comfy. They work. I especially love when I find a good tee shirt with a little something special. So, be it a flutter sleeve or a unique pattern, here are a few updated and upgraded tee shirts for your wardrobe.
This flutter sleeve tee from Anthropologie comes in a lot of colors, patterns AND SIZES! So if you thought Anthro only had sizes for the "average" size range, guess what? Depending on your choice, you'll find petite, standard and plus sizes in this tee. I like to have one "special" tee in my assortment…it makes you feel a little updated, even when you're wearing a casual basic.
Here's a trick I've learned from the various fashion stylists I've worked with over the years…open up! This V-neck tee with lace sleeves is really flattering especially if you're a bit busty. It's also a better look when you layer a jacket or sweater over it. I think the lace sleeves dress this up and give you some great options for wearing!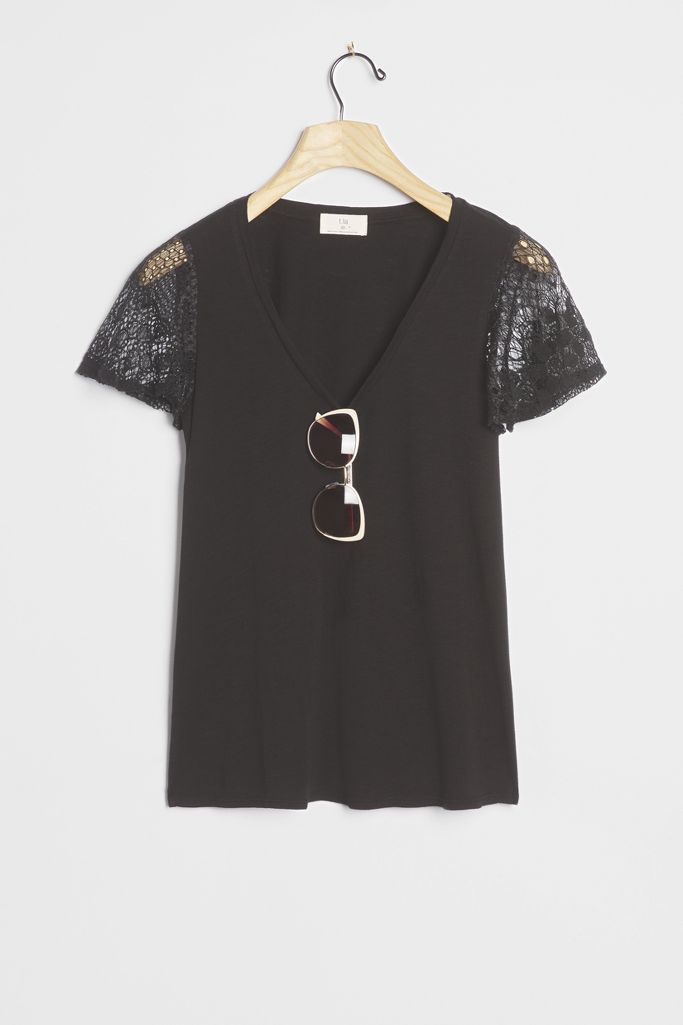 So are you team print or team solid? What I think I like most about this soft and stylish tee from Vera Wang is the tonality of the print. It's kind of there, but not. Subtle. Great placement. It comes in several colors, but I was partial to this dusty plum.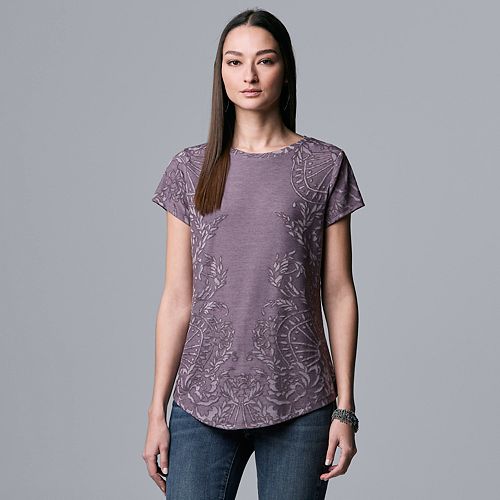 Camo Cool
Isn't it funny that a print like camouflage, designed to blend in, is the best way to stand out? The soft neutral shades of this camo top look so fresh and cool and crisp. Perfect with your favorite white jeans! It's a good transitional find too…picture it layered under a cozy cardigan or cool blazer in the fall.
If there's one brand I could choose to work for, it would be NYDJ. I have worn this brand forever. I have curves and they make jeans that make me feel like a rockstar. And for summer, their denim skirts are my go to. I ordered this NYDJ Camo Skirt the first day I saw it online. It's a little more expensive, but when you find denim that you feel good in? Worth. Every. Penny.
Beautiful Brights
Summer is the season for saturated and vibrant colors. Nothing is easier to pull together for summer style than a bright top and white bottoms. So here are a few of my picks to pep up your summer style!
This Turquoise top just looks breezy and easy to wear. It comes in other colors and is a great transitional piece from summer into fall. I think it works just as easily worn open like a light jacket over a tee as it does as a blouse on its own.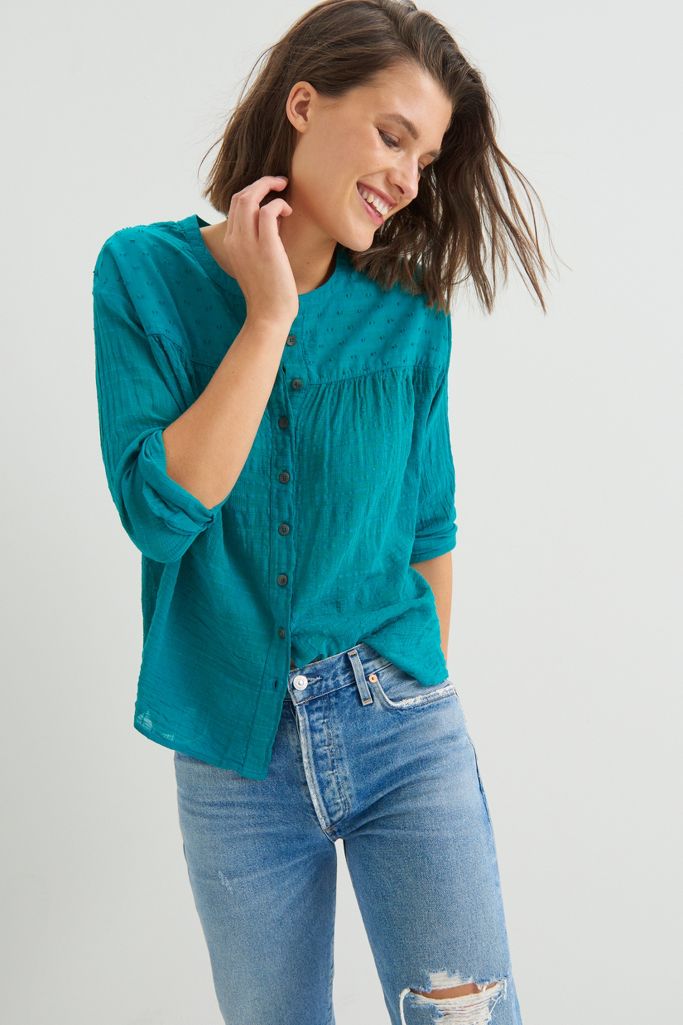 This coral button down also comes in various colors and sizes. It has a little bit of a boho vibe, but in a very understated way. This coral with khaki cropped pants and some gold jewelry would be so pretty!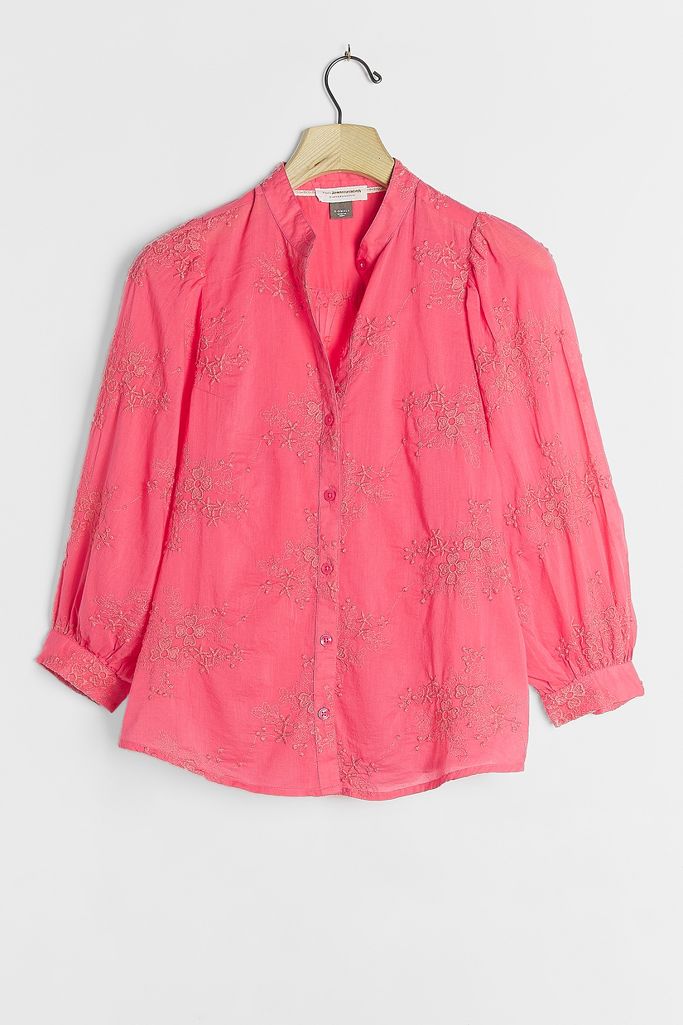 If you love a print, this bright floral pattern is for you. I love that it has a solid black back and that the background on this print is more beige than white. If you have any bright jeans, this top would be darling with those. And truly, I'd love to see this under a black leather jacket with jeans in the fall. It's a great essential with a lot of possibilities.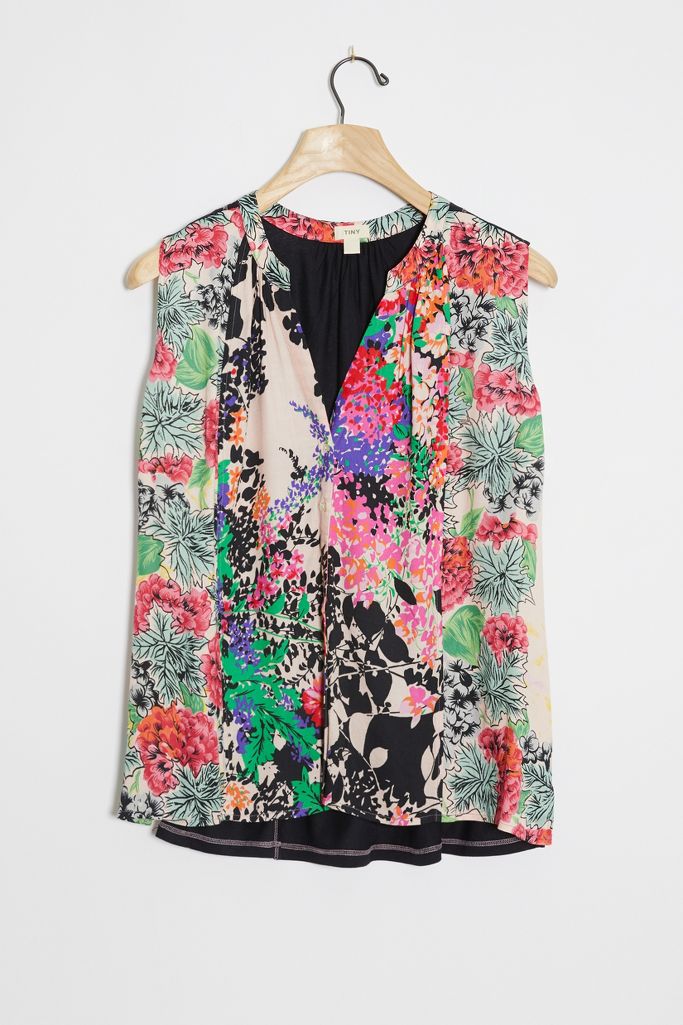 This colorful sleeveless top also comes in many different patterns and colors, so if tye die isn't your thing, there are florals, medallion and abstract prints in this style too. For me, this is the perfect summer top. It's the kind of style I live in at ball games all summer, usually paired with a denim skirt. Cool, comfortable and something more interesting than just a plain tee.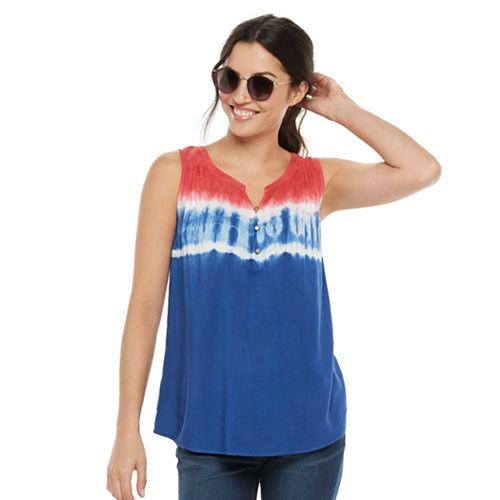 Summer Jackets
I've always been a jacket girl. Can't explain it, just love them. Leather, linen, you name it, I'm interested. So I found a couple of jackets that can do their duty in the summer, but have other seasonal opportunities too.
This white eyelet jacket is more of a cropped style and may not work for everyone. But I wanted to include it because I think having this in your wardrobe opens up a lot of other possibilities. If you see a lot of sleeveless styles you like but don't like your arms, this is the perfect piece to throw on over those tanks and sleeveless dresses you've avoided. If nothing else, I wanted to plant the seed of this idea…I think it's worth keeping in mind.
Okay, I'm just going to be upfront. This Paige utility jacket is a splurge. TOTAL SPLURGE. But I included it because I think it's one worth considering, if this is your style. I LOVE a jacket like this because it can be worn nearly year round. Right now, great on a beach air summer night over your summer top and shorts. It is great in the fall with sweaters, boots and jeans but it has a very cool vibe if you throw it over a dress with sandals on vacation. The details on this are amazing…the stitching, the epaulets, the buttons. If you were only to ever have one….this is the one you want.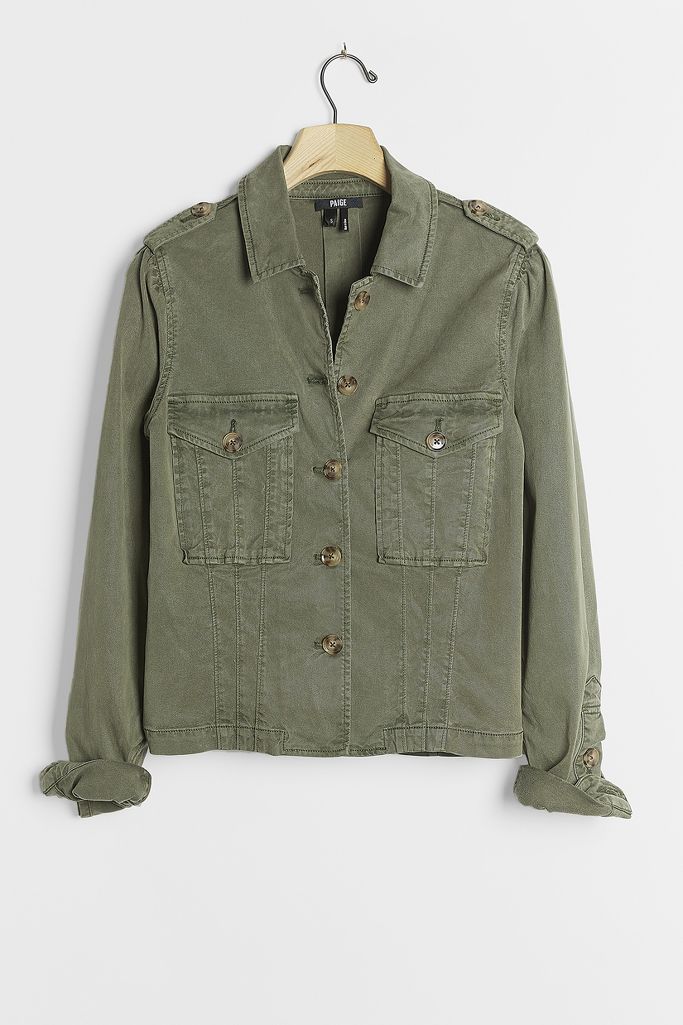 A few more fashion finds….
I've always loved having a flowy skirt in my wardrobe. They're easy to work with, always look casually chic, and keep me comfortable in the heat. I chose this skirt by JOIE because it's on sale, and I think it's a print that is year round. Cute with a white tee shirt and sandals now, but I think pairing it with a black blazer, a pop of color in a blouse and some cool boots would be a fabulous look in the fall.
While, like many of you, I'm spending a lot more time at home, I still get up and get dressed for the day. The only difference is I'm dressing in very casual and comfortable pieces. I've owned versions of these cargo pants by Sanctuary for as long as I can remember. They're offered in petite, regular and plus sizes and are light weight to wear. From flip flop sandals to sneakers and even an occasional shoe boot, I think you'll get your money's worth from these!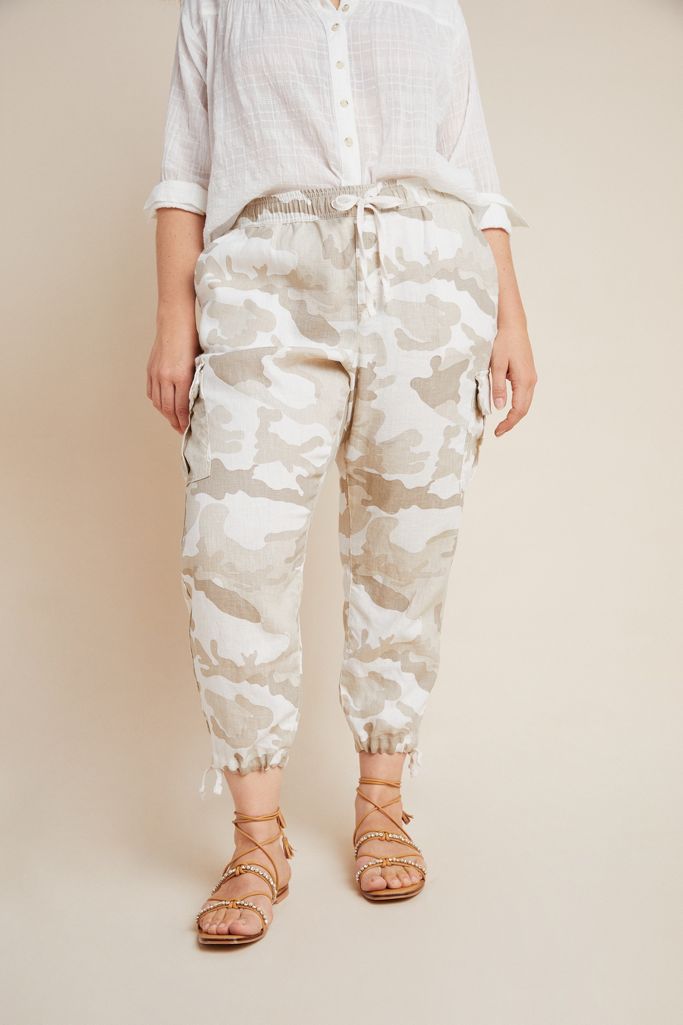 I know I already mentioned how much I love a good denim skirt, but I saw this floral print skort and just had to include it. Since I don't really wear shorts, (too many knee surgeries and too many scars) a skirt or skort are always my preference. The price is right on this one, with lots of options in colors and prints.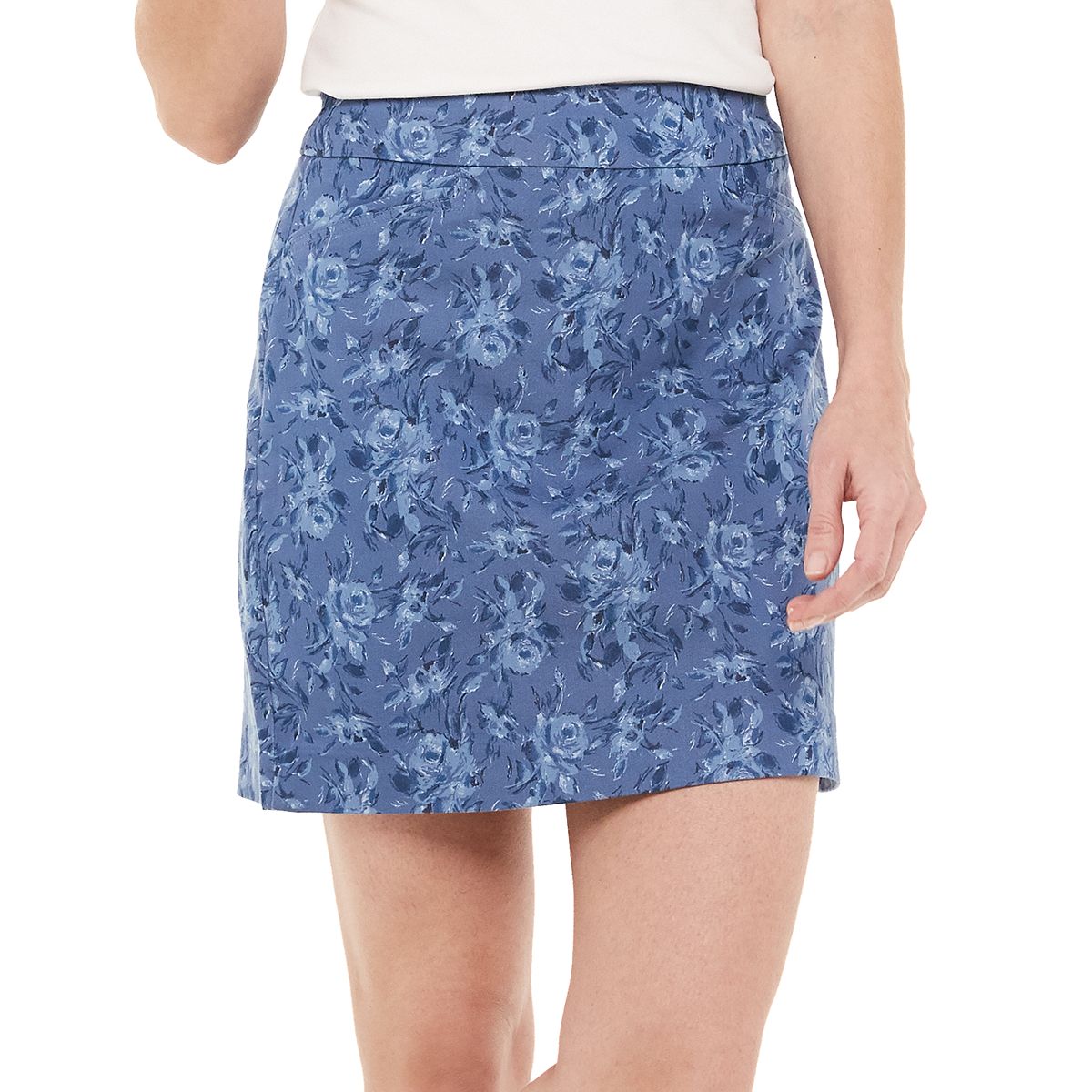 There are still a lot of hot summer days ahead, so I hope I helped you find one new summer top or another item to refresh your wardrobe and give you a little lift. It's always fun to wear that new item for the first time, don't you think?
Be sure to check out my summer sandal blog if you need some cute options in footwear.
Even in our "stay at home" mentality at the moment, there's also nothing wrong with dressing for yourself. When you feel good about how you look, the day just seems easier. Remember, you're worth it!
From my home to yours,
Jill